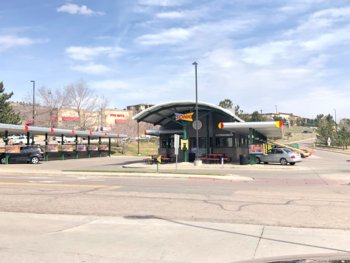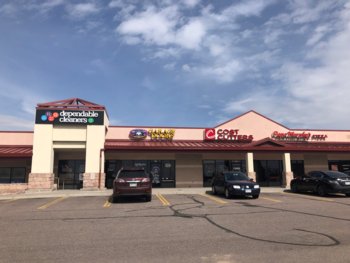 DePaul Real Estate Advisors is pleased to announce the successful refinance and close of Milestone Shopping Center, a 57,262 SF multi-tenant retail center in Castle Rock, Colorado. Milestone Shopping Center stands out as a "Class A" shadow-anchored center perfectly positioned at Interstate 25 and Founder's Parkway.

Paul DeCrescentis and Jarod Pate represented the borrower, an out-of-state family office, and gathered competitive loan proposals to create a competitive bidding environment among lenders. "We worked to get the very best rate and terms on behalf of our client," says Jarod Pate. "The result is a non-recourse cash out refinance of the existing debt. The new loan features a ten-year term, an interest rate below 3.75%, fixed for ten years with payments on an interest-only basis for the duration of the loan." DePaul Real Estate Advisors provides a suite of services including acquisition, disposition, financing, leasing and asset management.

Milestone Shopping Center includes 57,262 SF of building space with 28 tenants and at the time of refinance was 100% occupied with flexible unit sizes ranging from 1,000 SF to 4,123 SF. It includes both freestanding pad sites with major long-term tenants such as Sonic and Circle K as well as multi-tenant buildings with contemporary tenants such as Papa Murphy's Pizza, Baskin Robbins, and Dependable Cleaners. The complex hosts a variety of retail suites that appeal to the more than sixty-two thousand people in the local community that have helped to build the economy of Castle Rock into one of the fastest growing communities in Colorado.

DePaul Real Estate Advisors is a full service commercial real estate advisory and brokerage firm that specializes in income producing and investment properties, commercial financing, leasing and site selection.

For more information regarding the services DePaul Real Estate Advisors provide, please contact Paul DeCrescentis or Jarod Pate at 303-333-9799.